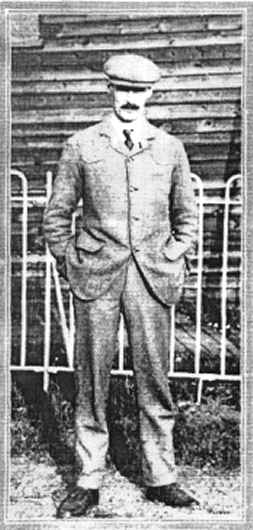 THE CATASTROPHE ON SALISBURY PLAIN

From the evidence as clearly given by Capt. Brooke-Popham and Corporal Reid, at the inquest on the bodies of Capt. E. B. Loraine and Staff Serjeant Wilson, who met their deaths in the crash on Salisbury Plain on the 5th last. I would appear that the great skill of Capt. Loranie had engendered an excess of confidence in his ability to control the Nieuport machine. It appeared that during a previous flight with Corporal Reid, i\a similaar accident to that which ended fatally occurred but then as the machine was at a height of 1,000 feet, Captain Loraine was able to correct it, and make a safe landing. Agfter \testing the motor, Staff-Serjeant Wilson took Corporal Reid's place and the fatal flight was started. The monoplane was steered in the diredtion of Shrewton and at the endo of Fargo Plain a sharp turn was attempted. The machine then side slipped and dived, and as the machine was only about 400 feet this movement coule not be corrected in time. Lieut. Fox flew over to the scene of the accident and did what he could, and assistance was soon at hand. Staff Srjeant Wilson died withing a few minutes as he had sustained a broken neck, while Captain Loraine having fractured the base of the skull died ten minutes after admission to Dulford hospital. At the inquest a verdict of accidental death waw returned and the jury expressed their sympathy with the relatives of the aviator.
Both Capt. E. B. Loraine, who was in the Grenadier Guards before his appointment to the Royal Flying Corps, and Starr Serjeant Wilson were extremely popular on Salisbury Plain, and at the funeral of the latter at Andover on Monday all the regmiment in the southern command were preprsented. Capt. Loraine's body was taken to his home at Bramford near Ipswich, for interment, but it was conveyed from Dulford Hospital to the station with full military homors on Monday.
Capt. Loraine learnt to lfy on a Valkyrie monoplane at Hendon, but at Salisbury Plain he had piloted quite a variety of types of machines.