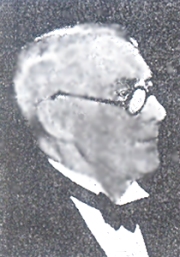 WE REGRETto record the death at 79 in a London nursing home after a long illness of Sir Francis McClean, A.F.C., whose vital part in fostering naval aviation in this country was reported on the front page of our issue for July 29 last at some length.
Like many another personality in the early days of aviation, Francis McClean was trained at the Royal School of Mines in London. And before he went to India in 1898 at the age of 22 he had spent three years at the Royal Indian Engineering College at Cooper's Hill. He returned to England after three and a half
Francis McClean, who was 34 when he gained his aviator's certificate No. 21 in 1910, owned 16 aeroplanes in all including, we believe, the first twin-engined aeroplane that ever flew. He also test-flew the Short aeroplanes built for the Admiralty and Army, but strictly as an amateur. He caused in his own words "considerable displeasure in high police circles" when in Augusst, 1912, he flew a Short seaplane from Harty Ferry in Sheppey to Westminister, following the river and flying under Tower and London Bridges. The remainder of the bridges he negotiated on the water--it seemed safer.
In 1914 McClean flew from Alexandria to Khartoum in a Short seaplane with a 140 h.p. Gnome engine, following the course of the Nile, leaving on January 3 and arriving on March 22. On August 6, 1914, he joined the Royal Naval Air Service with his two remaining machines. After a period as instructor at Eastchurch he ended his active flying career.
During the 1914-18 War he was awarded the Air Force Cross and was mentioned in despatches. In 1923 he received the Gold Medal of the Royal Aero Club in appreciation of his work in connection with British aviation.