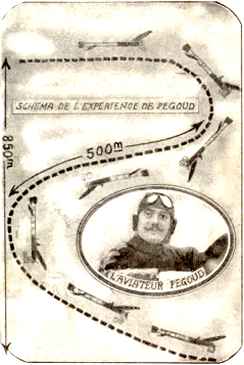 The Mastery of the Air
by William J. Claxton
CHAPTER XLIII The First Airman to Fly Upside Down


Visitors to Brooklands aerodrome on 25th September, 1913, saw one of the greatest sensations in this or any other century, for on that date a daring French aviator, M. Pegoud, performed the hazardous feat of flying upside down.

Editor's Note; This is the introductory paragraph from an online E-Book. To read the rest of this fascinating story, just click on: Pegoud.