---

FORMER DULUTH BOY IS NOW
SUCCESSFUL AVIATOR ON COAST


---
MARCH 21, 1914--Duluth Herald--page 3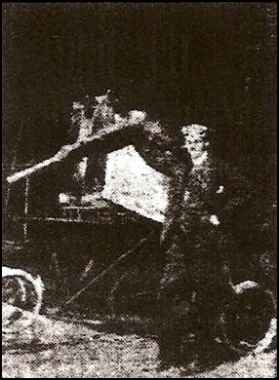 WEBSTER AND HIS AERO-
PLANE
Harry Webster of Duluth, who left here in January to enter tthe Curtiss school of intstruction for aviator, has passed all his test flights. In a recent flight near San Diego, Cal., he broke the altitude best record for the aviation school, making a flight of 1,400 feet and shut off the motor at 1,000 feet. He is planning to make flights under his own direction soon, and will make the flying game his profession.
The young aviator has two brothers in Duluth, Fred and Victor. In a letter to them, he speaks very interestingly of his aviation tests.
"I have passed all tests in flying for my license," he said, "and broke the school record for altitude tests. The test calls for two sets of five figure eights, landing within a 100 foot circle,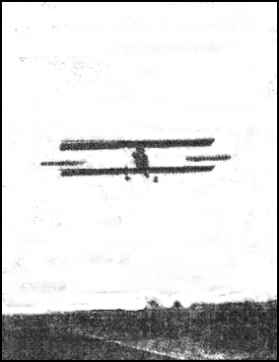 DULUTH AVIATOR MAKING
FLIGHT
shutting off motor before landing, also an altitude test of 364 feet and shutting off motor at that height. The altitude is recorded on a barograph, which I carried in my pocket.
"I made eight figure 8's and a large circle at the 900 feet, cut off switch at 250 feet. I made one large circle and climbed to 1,400 feet and shut off the motor at 1,000 feet, making a steep glide and a good landing. The last record was 1,100 feet and a cut switch at 600 feet. I climbed the 1,400-foot flight in four minutes, which is a record for this machine.
"I can handle the flying boat very well now and made a flight today of about twelve miles and succeeding in making good landings."